ABOUT US
The Bridge Studio is a classic, large-format big room, analog and digital recording studio. This custom-built space features Protools HD 32 I/O, 2-inch Studer 24 track analog tape machine, a fully restored Harrison 4032c 40-channel analog recording console (same series the thriller album was recorded on), a baby grand Yamaha piano, and more. The Bridge Studio also boasts an 874 sq. ft. live room, vocal booth, large booth / production room, and large format HD movie screen. The Bridge Studio team has welcomed a myriad of artists from Roseanne Cash, Run The Jewels, Eddie Palmieri Jr., Stretch & Bobbito, casts from Broadway productions to the top media companies in NYC.
For 7 years before The Bridge Studio, owners Amon and Mona ran the analog-meets-digital studio, "The Hook", which was home to many GRAMMY-award winning and touring artists who were looking for a warm sound and musical haven. The Bridge Studio was their custom-built answer to a growing need in NYC for a big room that could capture the highest quality content for every kind of production. Check out our Sonicscoop article on our journey from "The Hook" to "The Bridge".
GEAR
The centerpiece of our studio is a Harrison 4032 recording console from the late 70's, which started its career in Westlake Studio in Santa Monica, moved to New Jersey before ending up in its home with us in Brooklyn.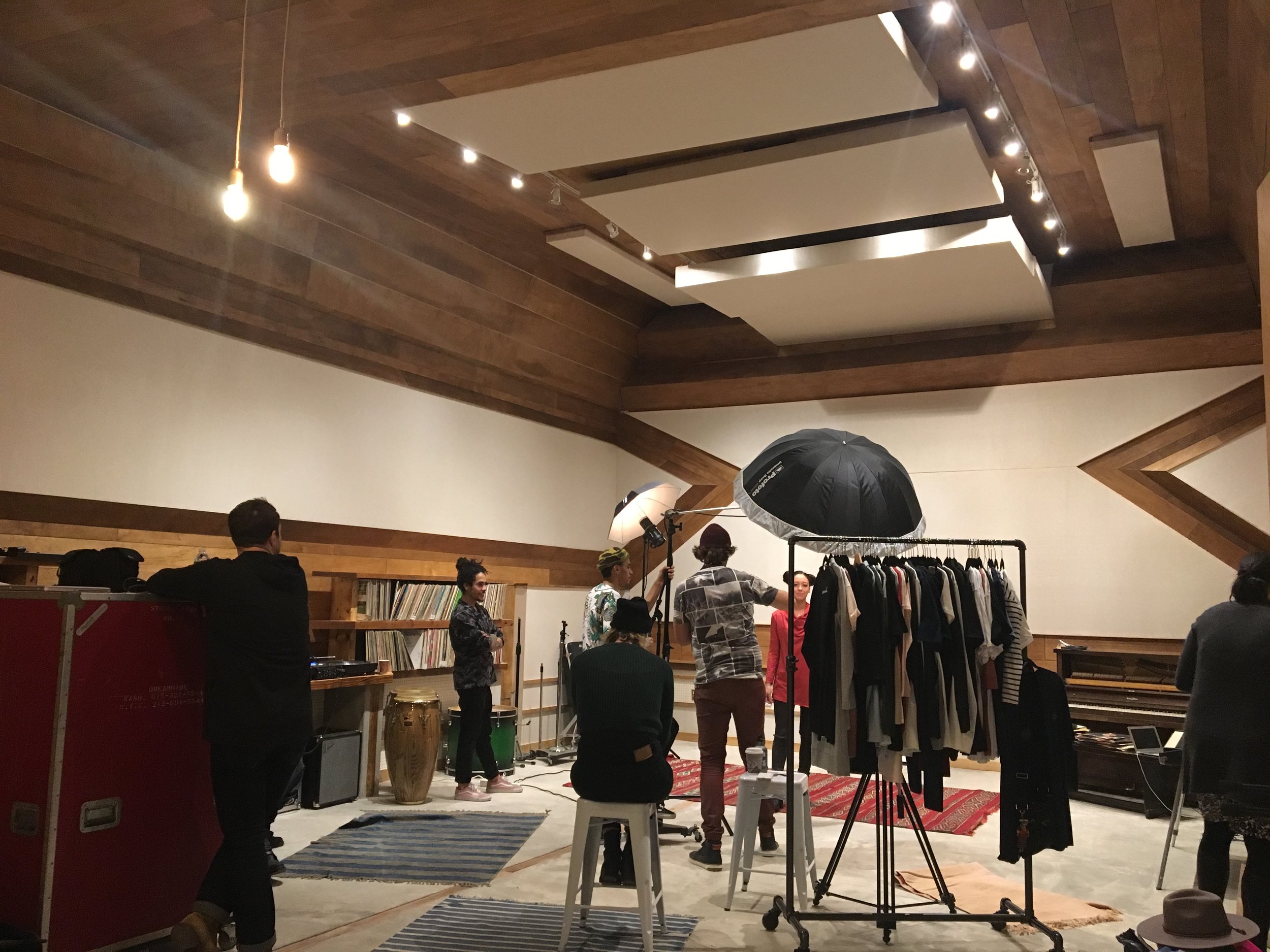 Versatile space
The live tracking room, more than 1000 sq ft., is designed to be able to not only record an orchestra, but also as a creative space to host photo shoots, film screenings, intimate live performances, or vip listening parties.
WHO WE ARE
The Bridge Studio is owned and operated by Head Engineer, Producer, and percussionist Amon, along with partners Mona Kayhan, and Eric & Sharone Komoroff.